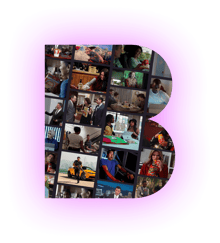 THE STATE OF

PRODUCT PLACEMENT

2023
With content consumption and ad-skipping at all-time highs, brands are increasingly looking for new ways to reach and engage their audiences. Sound familiar? Doing this successfully requires connecting with audiences without interfering with their content consumption but in a way that still drives research, consideration, and purchase.
And we get it: that's no easy feat these days. But don't worry, we're here to tell you there's a way to make that happen—and how to make that a reality for your brand.
SoundThis report shows that brands are increasingly shifting dollars into product placement due to its effectiveness at reaching non-ad-supported audiences, in driving cultural relevance, and providing incremental reach to television spend.
Not only that, but consumers are responding favorably toward product placement, which has been demonstrated to drive action throughout the purchasing process. The low levels of frustration presented in this research speak to consumers' appreciation for authentic, integrated experiences.
of U.S. marketers who have tried product placement rate it highly and 81% consider it to be an effective marketing channel.



of U.S. marketers view product placement as an effective means to drive cultural relevance and 91% see it as effective in reaching non-ad-supported audiences.
of U.S. consumers have positive emotions after seeing products or brands in TV content and 47% say they enjoy seeing their favorite brands in shows.
of U.S. consumers have searched for a product or brand online after seeing it on TV or in a film with 57% going on to make a purchase.



WANT TO VIEW THE REST OF THE REPORT?
Sign up for marketing insights from BENlabs to receive a copy in your inbox and view the full report, complete with insights on demographics, opinions, behaviors, and more.